Official Announcement of the Racing Course for WGP#1 Waterjet Offshore World Championship
The concept of "WGP#1 Waterjet Offshore World Championship" is to determine the winner of the race of 120 kms or 74.56 miles which is the distance of one lap around Phuket Island. The riders must navigate their ways through the waterways of the local community and the traffic of lots of tourist boats as well. However, the most important thing is their knowledge about and familiarity with the race course and their own safety.

So, WGP#1 decided to adjust the race course for this first year of our event. We have chosen the most beautiful parts of Phuket Island as the route for the competition. The race is going to "start from Laguna Beach to Laem Phromthep", which is 1 lap of the race with a distance of 60 km. We require 2 laps of 120 km to complete the race. We also provide one refueling point at Laguna Beach Phuket. For the safety measures, there will be 10 bases of water rescue boat stationed every 3 km. throughout the race course. In addition, there will be 5 bases of rescue and ambulance on land. Official announcement of the racing course and details are attached here. And we would like to officially announce the following:

From the 2nd to the 6th categories, if riders from fewer than 5 countries apply, the prize money will be reduced by 30%.

In each category, if there are fewer than 8 riders, that category will be canceled.

We believe that WGP#1 will impress everyone with the excitement and entertainment that it creates.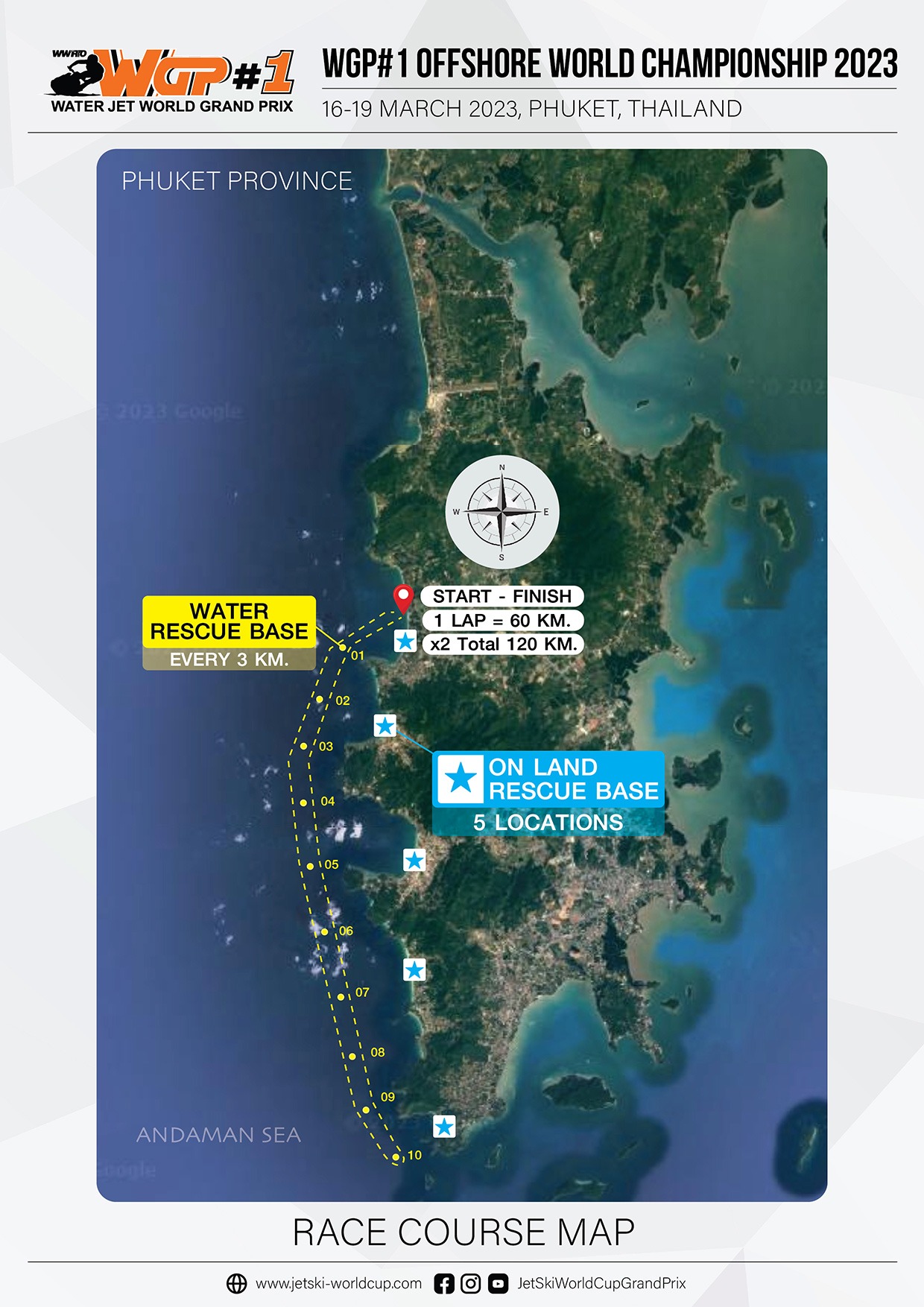 WGP#1 Waterjet Offshore World Championship
26 January 2023