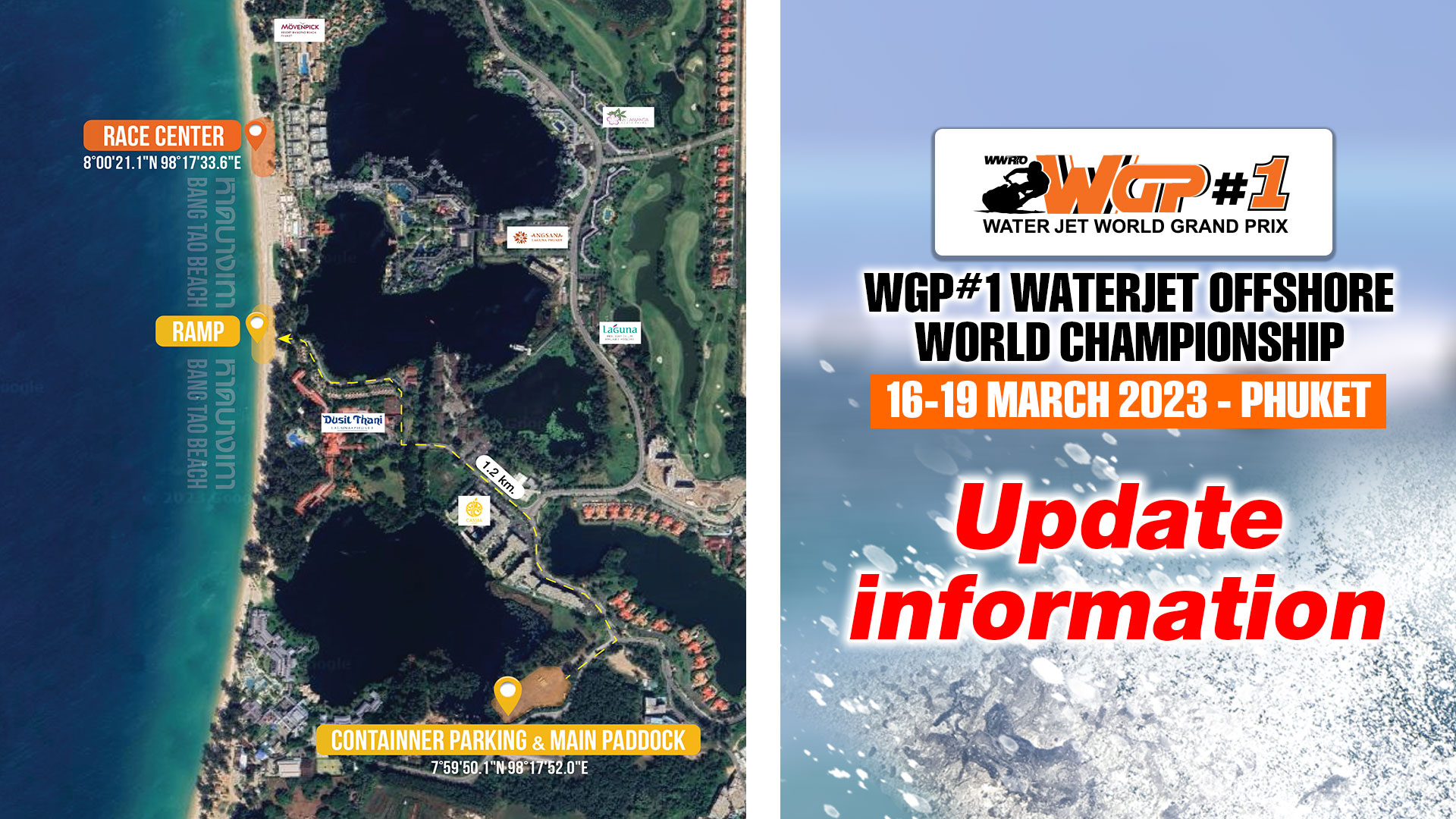 UPDATE INFORMATION
WGP#1 OFFSHORE WORLD CHAMPIONSHIP 2023
16-19 MARCH 2023, PHUKET, THAILAND
Welcome to the WGP#1 Waterjet Offshore World Championship 2023. The event will be held during 16-19 March 2023 in Phuket, Thailand. The race center is located at the Laguna Phuket. The Laguna Phuket group has the 5 stars hotel brands such as Dusit Thani Laguna Phuket, Angsana Laguna Phuket, Banyan tree Phuket, SAii Laguna Phuket and Cassia Phuket. Moreover, there are Laguna golf park, the premier golf course in Phuket and several interesting activities for you to enjoy. These are just some of the exciting stuffs that is waiting for you when you visit there.
For your information about the race.
1. The container parking and main paddock location (7°59'50.1"N 98°17'52.0"E https://goo.gl/maps/zcu5NLG9XGauKsyu7)
2. Ramp
(Papa Bar @ Laguna BangTao Beach https://maps.app.goo.gl/PGu1Gq4bk9rT36hAA)
3. Race Center
(7°59'50.1"N 98°17'52.0"E https://goo.gl/maps/KXYrY2rmAQjBSEi77)
The official hotel for WGP#1 Waterjet Offshore World Championship 2023 will be open on 20 January 2023. Laguna Phuket has proposed their special room rates during 16-19 March 2023 as following. For more information, please contact info@jetski-worldcup.com
Angsana Laguna Phuket
| | |
| --- | --- |
| Laguna Room | 5,000 |
| Laguna Grand Room | 5,500 |
| Laguna Premier Room | 6,280 |
| Laguna Poolside Room | 7,030 |
| Angsana One-Bedroom Loft | 7,330 |
| Two Bedroom Island Suite / Duplex | 15,330 |
Cassia Phuket

One Bedroom Suite

3,500

One Bedroom Water

3,800

One Bedroom Loft

4,100

One Bedroom Loft Water

4,400

Two Bedroom Suite

4,700

Two Bedroom Water

5,000

Two Bedroom Loft

5,300

Two Bedroom Loft Water

5,600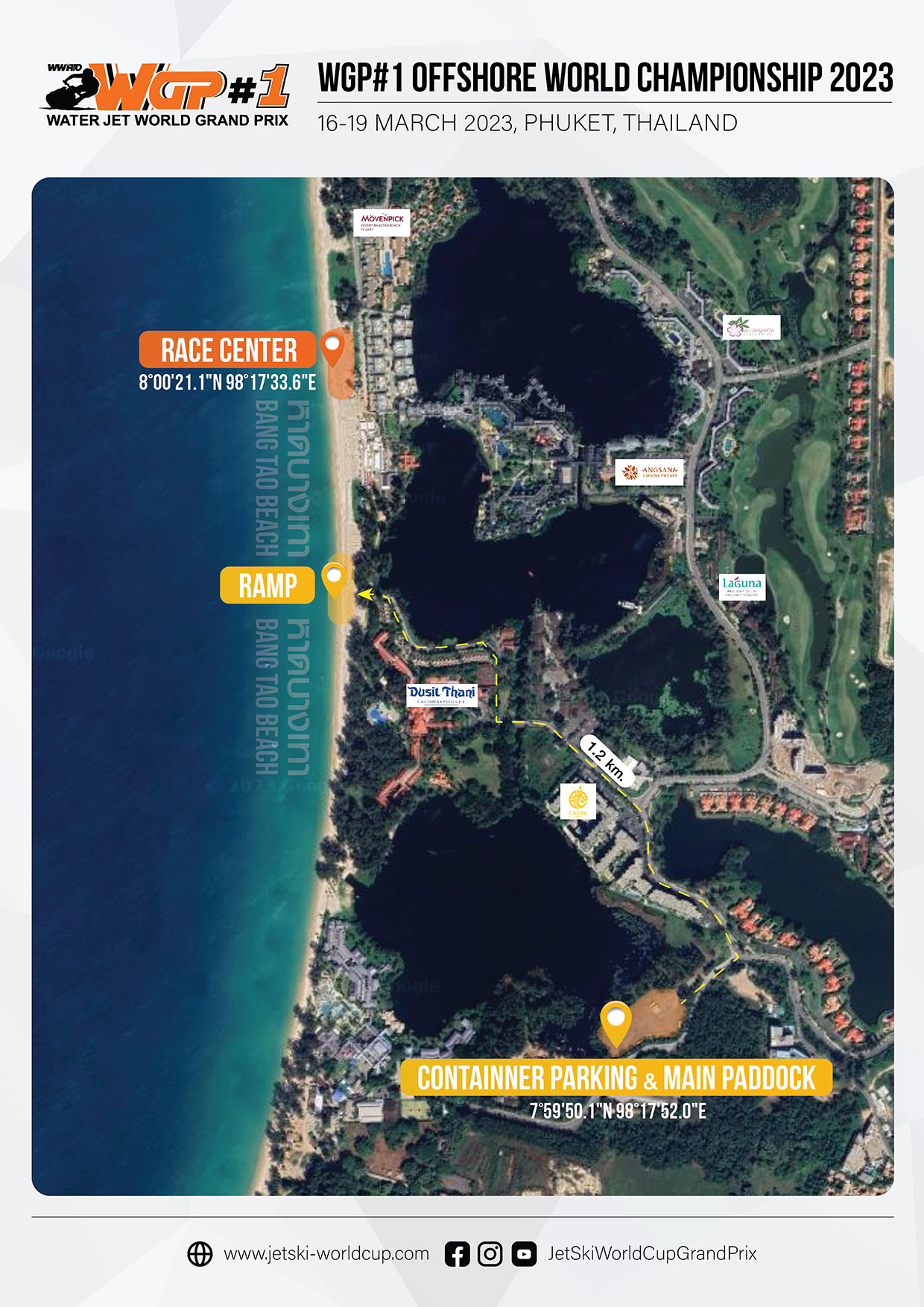 WGP#1 WORLD CUP
16 January 2023