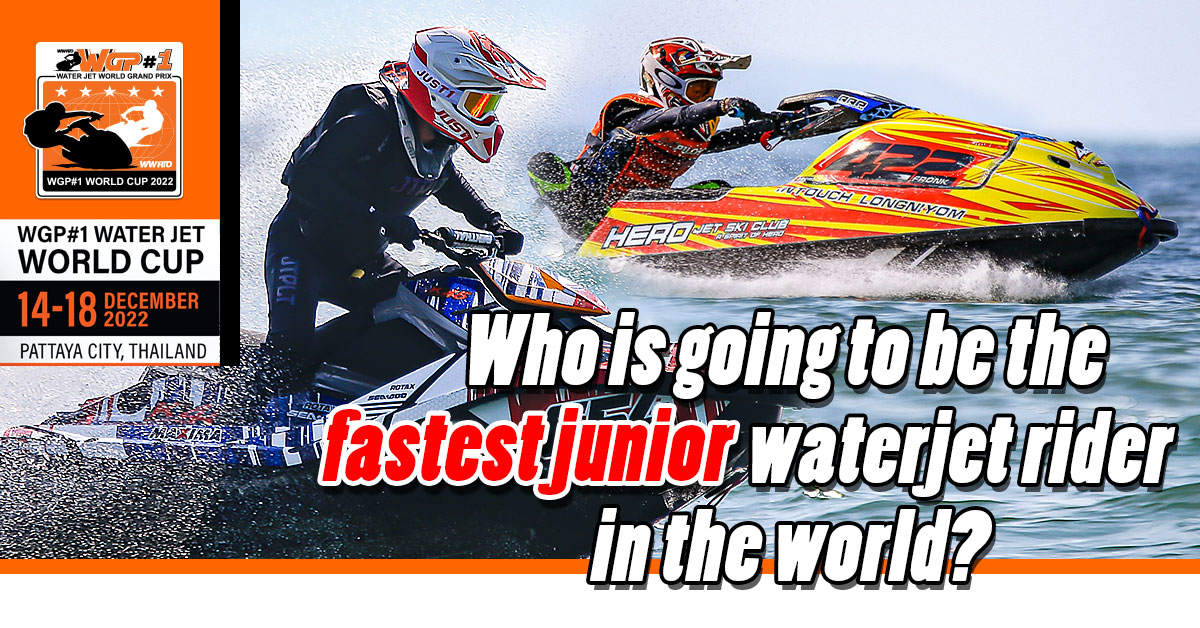 Who is going to be the fastest junior waterjet rider in the world?

Another year of the greatest waterjet grand slam WGP#1 WATER JET WORLD CUP 2022 is here! This year, all the fans worldwide will enjoy watching and experiencing the extreme, fierce, and spectacular competition.

One highlight of this year's event that you can't miss is the most challenging competitions of the Junior categories. Let's search among 8-13 years old junior riders for the fastest rider in the world this year.
For this search, the organizer of WGP#1 WATER JET WORLD CUP 2022 will open 2 additional categories, Junior 1 Lap Slalom 8-13 Ski Lite and Junior 1 Lap Slalom 8-13 Spark Standard. The junior riders will race for 1 round on the standard racing course using the timing system.


| | |
| --- | --- |
| | |
The 2021 champion of Junior 1 Lap Slalom 8-13 Ski Lite "Master Intouch Longniyom" said "Now, I am always practicing and exercising, and my watercraft has been taken care of by my team. I am sure I can keep the championship for myself this year! To all Thai fans, please send your cheers and support to me. I will do my best".


Another 2021 champion of Junior 1 Lap Slalom 8-13 Spark Standard "Master Pongsatat Ninthongkaum" said "This year, my goal is to keep the championship to myself but I know it's not easy because my strongest rival would be Intouch Longniyom. However, I feel confident I can be the champion. Please send me and my craft no #654 your loudest cheers!".

Last but not least, the junior riders who would like to join these categories, please apply via https://app-jetski-worldcup.com/EntryRegis/0step-apply.htm. If you have more questions, please contact info@jetski-worldcup.com.

WGP#1 WORLD CUP
30 Aug 2022