Heading to the greatest waterjet grandslam,
WGP#1 WORLD CUP 2022
14 - 18 DECEMBER 2022, PATTAYA CITY, THAILAND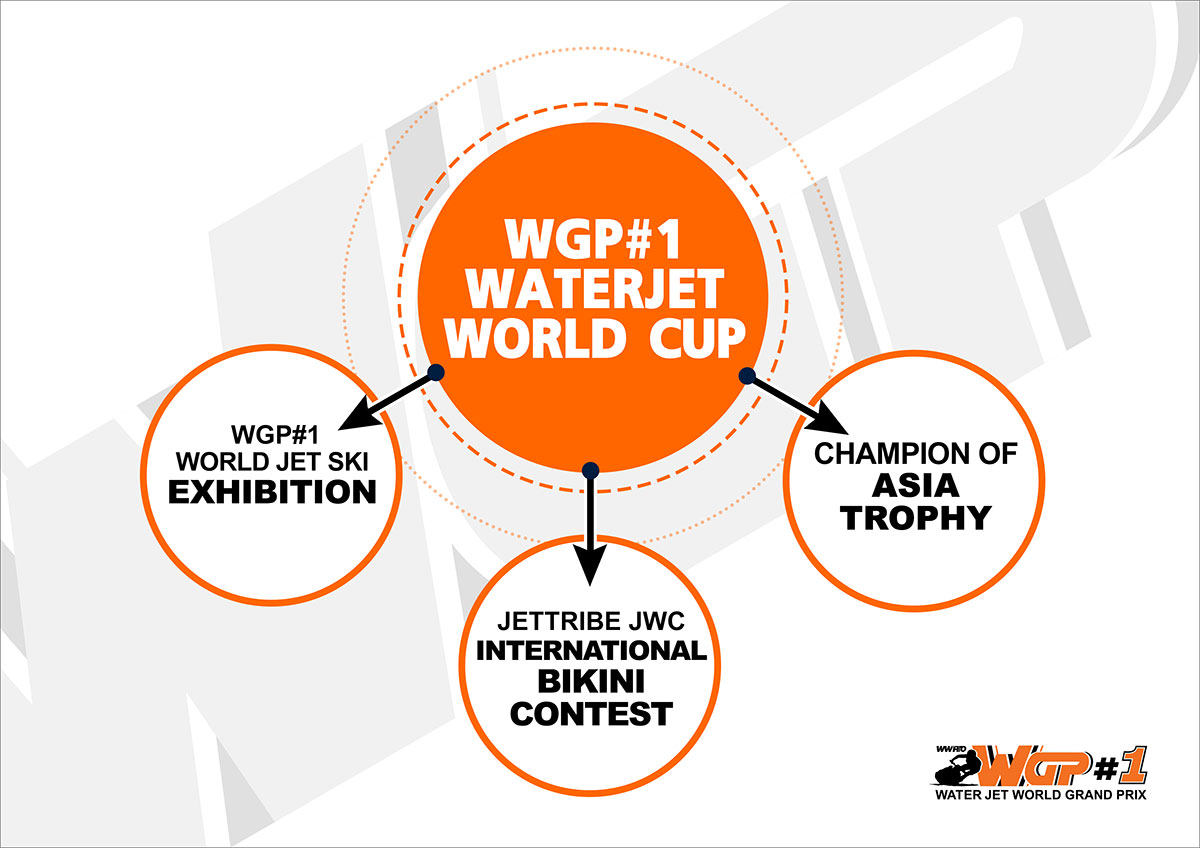 Kicking off the first round of WGP#1 WORLD SERIES 2022, Poland, this is such an exciting and big move of the world jet ski community! The next stop is the second round at Lake Havasu City, Arizona, USA which will be held during 5-9 October 2022. Last but potentially the greatest, the third stop is the WGP#1 WORLD SERIES, Final round, and WGP#1 WORLD CUP 2022 which will be held during 14-18 December 2022 at Pattaya City, Thailand.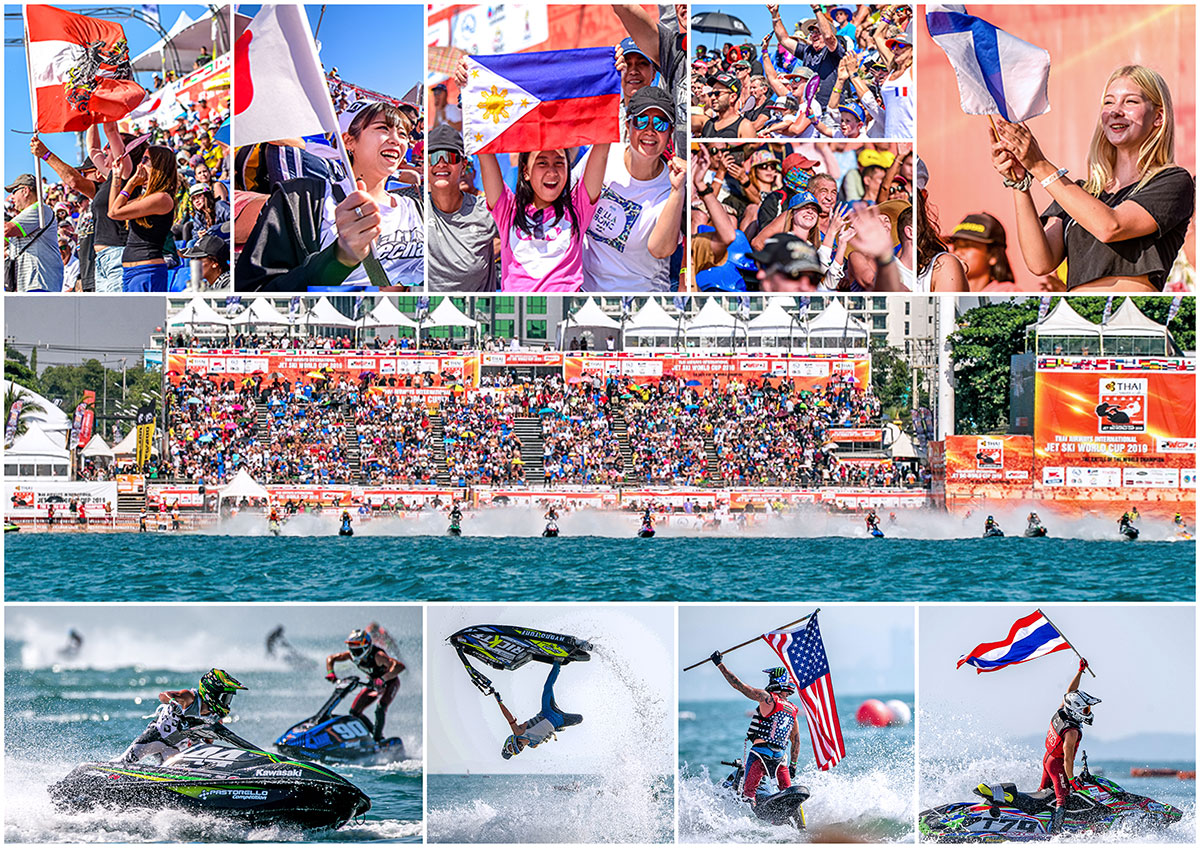 WGP#1 WATERJET WORLD CUP TOURNAMENT

Of course, WGP#1 WORLD CUP this year will be back to full-scale professional sports and entertainment events. There are several interesting activities such as the WORLD JET SKI Exhibition, Jettribe JWC International bikini contest, and the Waterjet Champion of Asia Trophy.


---
WGP#1 WORLD JET SKI EXHIBITION AND BOATS SHOW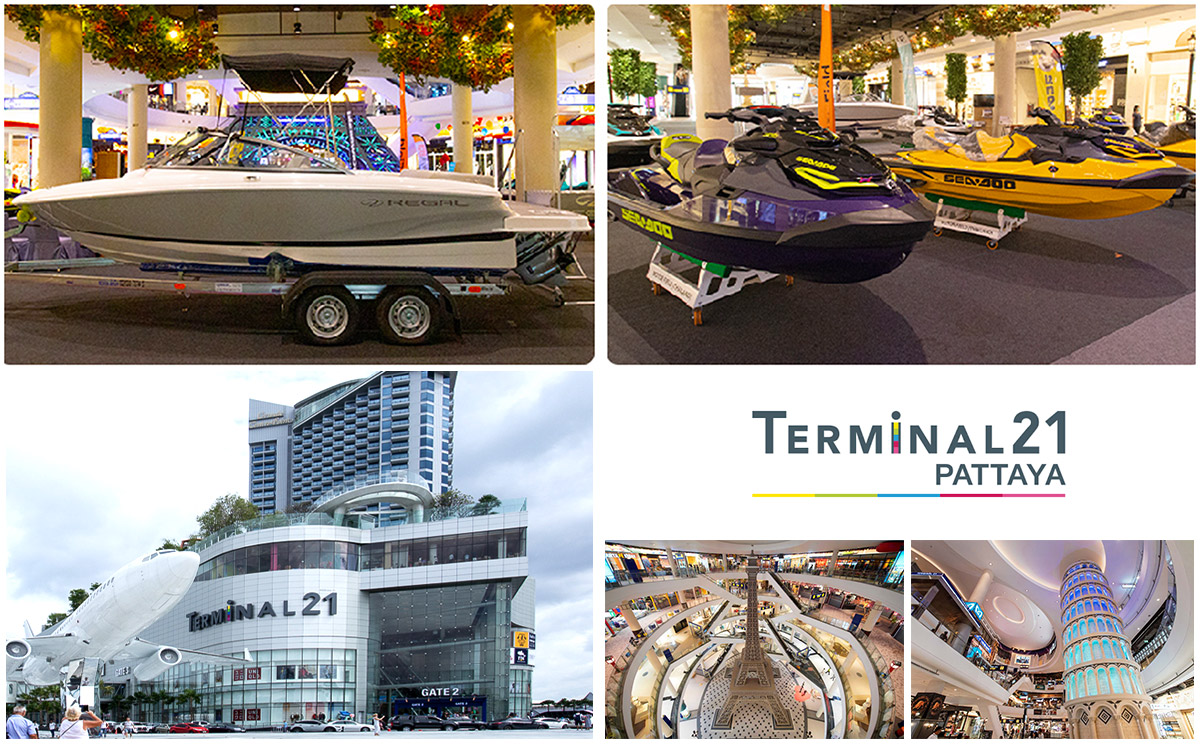 The WORLD JET SKI Exhibition and boats show 2022 will be held at the same time as the WGP#1 WORLD CUP during 14-18 December 2022, at Terminal 21, one of the top shopping malls in Pattaya. Covering over 3000 square meters in the heart of the vibrant city, the exhibition will also serve as a commercial space where you can network with potential business partners from all over the world for future business opportunities together. For more information about this exhibition, please contact Miss Sirin via sirin@jetski-worldcup.com.

---
JWC INTERNATIONAL BIKINI CONTEST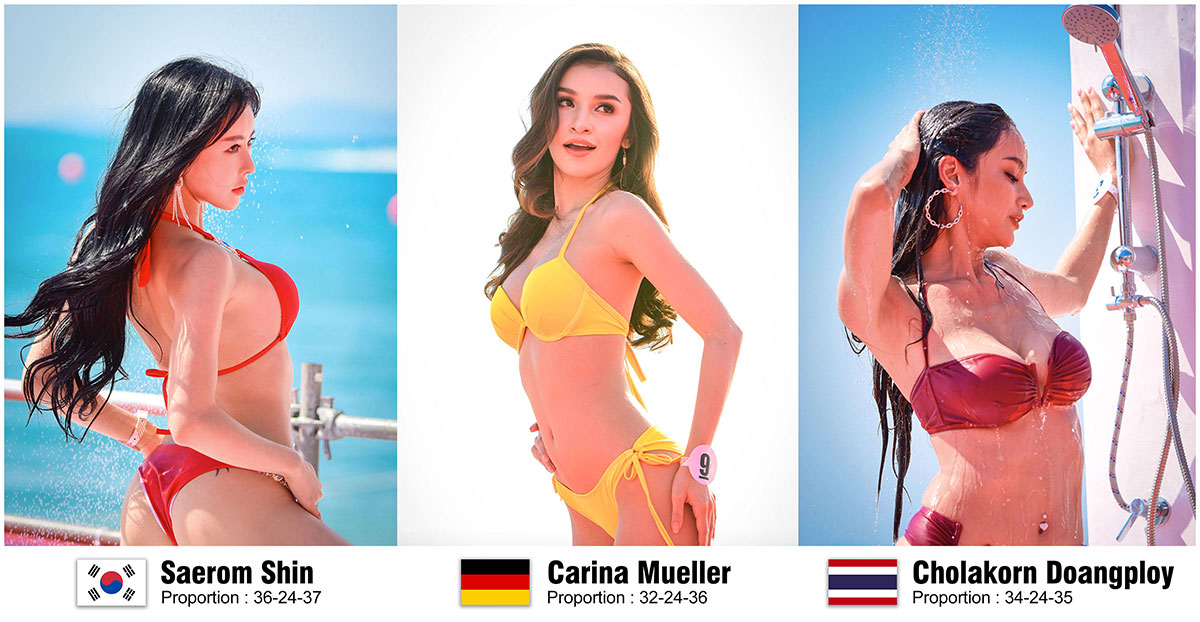 Next is the Jettribe JWC International bikini contest which is full of sexy and gorgeous ladies. Their beautiful bodies will be adorned by colorful dresses from Jettribe. The event will be held during 16-18 December 2022 at the WGP#1 WORLD CUP's grandstand. Here are the top 3 winners of the JWC International bikini contest 2019.


---
CHAMPION OF ASIA TROPHY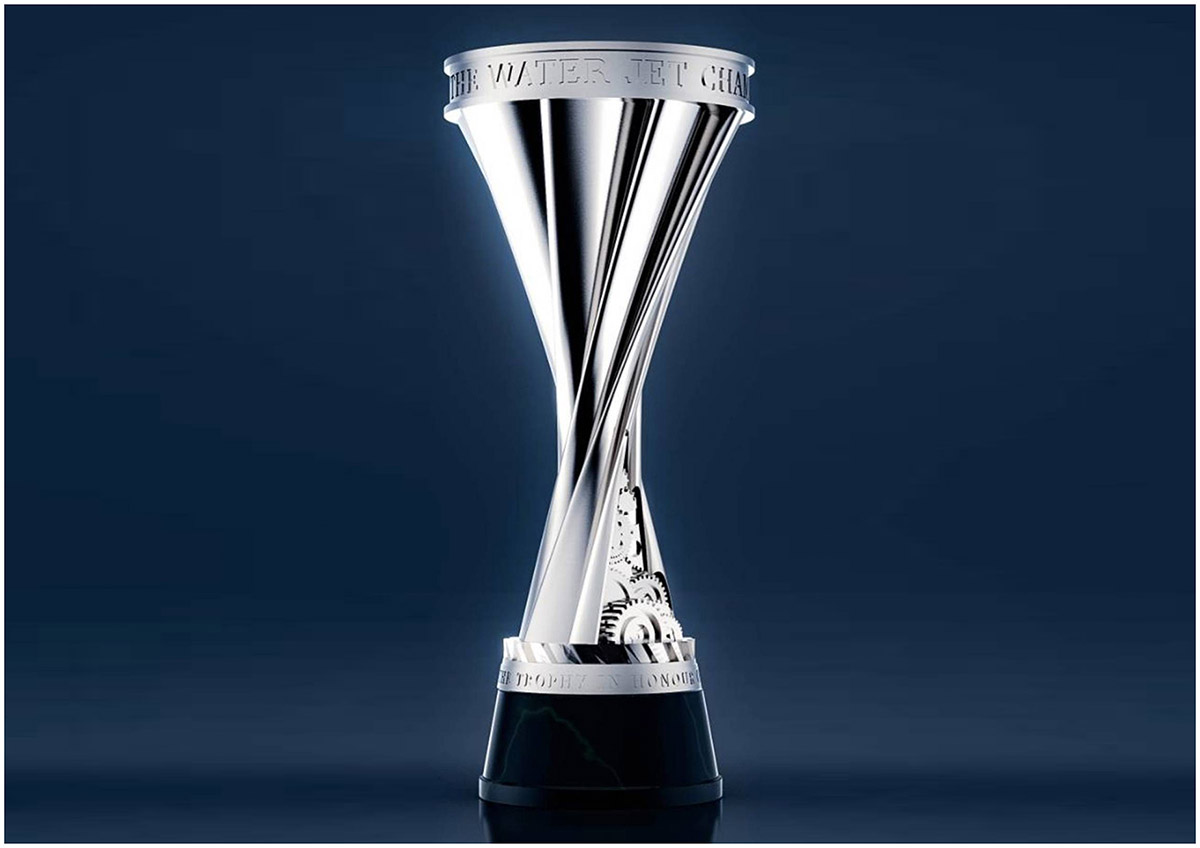 Last but not least is the waterjet champion of Asia trophy (45 countries, the list of countries as below*). This grand trophy will be presented to the Asian rider who has the highest score in each category (20 categories) This trophy is created to start the journey leading to Asian Tour 2023 (The meeting will be held at WGP#1World Cup this year by Mr. Fully Aswar, Jet Ski Association President of Asia) and to honor Mr. Vira Susangkarakan, the first jet ski association president of Thailand (1997-2006). He laid a firm and excellent found for the jet ski sport in Thailand and beyond.

WGP#1 WORLD CUP
28 July 2022
---
*45 Countries :
AFGHANISTAN, BANGLADESH, BHUTAN, BAHRAIN, BRUNEI DARUSSALAM, CAMBODIA, PEOPLE'S REPUBLIC OF CHINA, DEMOCRATIC PEOPLE'S REPUBLIC OF KOREA, HONG KONG, INDONESIA, INDIA, ISLAMIC REPUBLIC OF IRAN, IRAQ, JORDAN, JAPAN, KAZAKHSTAN, KYRGYZSTAN, REPUBLIC OF KOREA, SAUDI ARABIA, KUWAIT, LAOS PEOPLE'SDEMOCRATIC REPUBLIC, LEBANON, MACAU, MALAYSIA, MALDIVES, MONGOLIA, MYANMAR, NEPAL, OMAN, PAKISTAN, PHILIPPINES, PALESTINE, QATAR, SINGAPORE, SRI LANKA, SYRIAN ARAB REPUBLIC, THAILAND, TAJIKISTAN, TURKMENISTAN, TIMOR LESTE, CHINESE TAIPEI, UNITED ARAB EMIRATES, UZBEKISTAN, VIETNAM, YEMEN