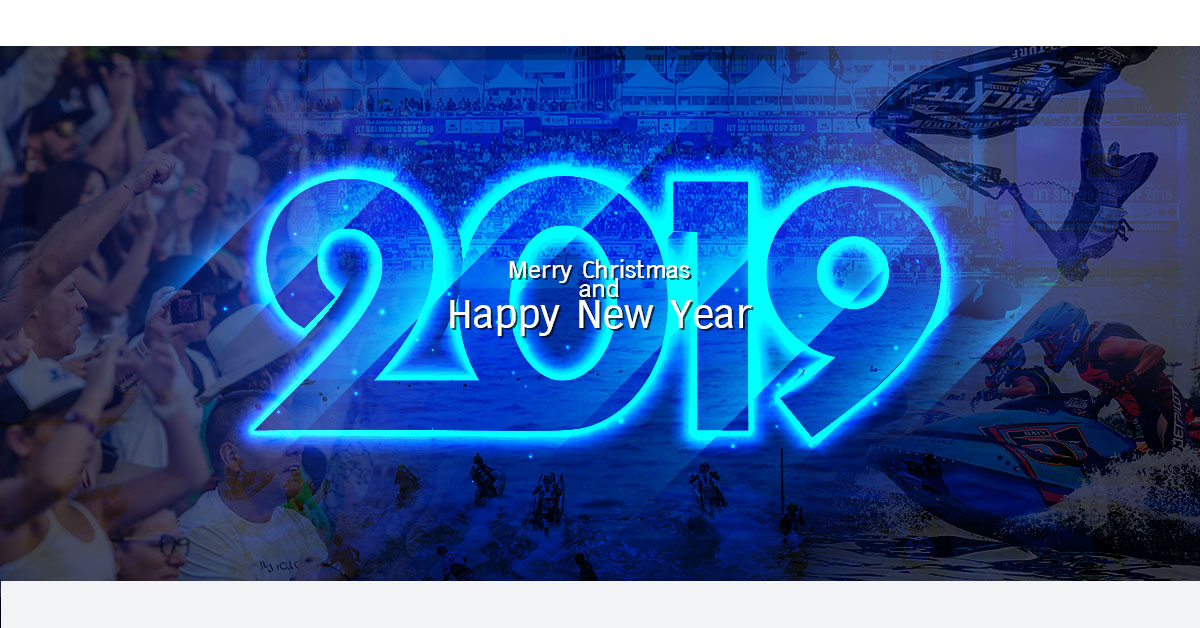 Merry Christmas and Happy New Year 2019
I hope that our "Thai Airways International JET SKI WORLD CUP 2018" tournament pleased you and hope that you all have returned home safely.
First of all, I would like to thank all riders, team managers, technicians, team members or sponsors, all race director, both Thai and Foreign committee, all staff and everyone who were a part in this event until the end. I have to admit that you have done a great job. Also, I am still excited to see audiences that increase each year.
We have seen battles from each top rider to win this competition, World Cup 2018, and we have our champions for junior, novice, amateur, expert, pro-amateur and pro. Congratulations to all the champions in each class. I do believe that our event gives you not only champions but also precious experiences and memories. And I also believe that the best thing that happened at our event is spirit and friendship from all the riders around the world.
I believe that this tournament has created one of the best competitions of the world. After this, please be patient to enjoy our event, again, on Euro Sport channel in the next few months. Meanwhile, we have been working hard to get this program ready for broadcast all over the 137 million households, 54 countries, and 20 other languages. Also, I hope this will entertain people around the world and make them fall in love with this sport even more, and hope this will be useful for all the rider's and your team's sponsors.
Thank you again,
Parikhet Subsahakarn (Drake)
Tournament Director